10K
Race Date: 5/14/2022
Start Time: 6:30 AM
Race Location: Big Cottonwood Canyon
Course Map
---
Course Description
Mill B South (S-turn) will be the staging area for the Vigor Big Cottonwood Canyon 10K.
Buses will transport runners from Old Mill One Building to Mill B South where there will be portable restrooms. Starting elevation is 6,250 feet. Runners will enjoy a gradual descent for about one mile, increasing to 7.5% grades for another mile. Followed by two miles of varying grades to the mouth of the canyon. Once out of the canyon, runners will follow cones (through parking lot) and will be directed down a ramp. The path will lead runners under Wasatch Blvd and continue to hug the Big Cottonwood Creek for about 3/4 mile. While crossing at Big Cottonwood Canyon Road take note of the Historic Old Mill on your right. The remaining course is relatively flat as it continues along the Big Cottonwood Creek to the finish line at Old Mill One Building. Runners will be descending 1,592 feet total, with a finishing elevation of approximately 4700 feet. At the finish line runners will be greeted with a finisher medal, and be able to enjoy food, music, and massage. Invite the whole family along for the fun!
Notes:
Average Temperatures in the canyon for May are low's 38-42 F
We will collect drop bags at the start line, with bag pick up at the finish. You will need your bib to pick up your drop bag.
Aid stations are approximately at miles 3 and 5, all stations will have water, EFS, and port-a-potties at most.
Medical staff will be stationed along the course and at the finish line.
The course will be marked and volunteers will be throughout the course directing you. Police will also be present at all major intersections, however please watch for traffic and obey all traffic laws while running along roadways.
---
Race Location
Parking:
Parking will be at Old Mill One parking structure.
6322 South 3000 East
Cottonwood Heights, UT
Directions: Take I-215 to 6200 South exit. (East bound) Take your first two rights and you are there! There will be directional signs and volunteers to indicate where to park.
Transport to Start Line:
Buses will pick up participants at 5:30 AM at the Old Mill One Building and transport them to the starting line. Please arrive early as all runners MUST ride the buses. There is no parking or drop off areas at the start line. If you miss the buses you will NOT be able to drive to the start line.
---
Timing
The Vigor Big Cottonwood Canyon events will be chip timed by RunSum. Your time will start as you cross the starting line and stop as you cross the finish line. Results should be available online under "Results" within a few hours after the event.
---
Aid and Nutrition
An indoor building with 20 flush-able toilets is available at Solitude Mountain Resort. While runners wait you can also enjoy hot coffee and hot cocoa courtesy of Coffee & Cocoa! (HALF MARATHON ONLY)

Aid Stations will have water, EFS, and most will have port-a-potties.

Half Marathon stations will be at miles 2, 5, 7, 10, and 12
10K stations will be at 3 and 5
5K station will be at mile 2 and port-a-potties will be available at mile 1

PROBAR and gel products will be at mile 7, courtesy of PROBAR
Medical staff is stationed along the course and at the finish line.
Runners Corral at finish line will offer REAMS fruit, water, Creamies, and Subway sandwiches. Vendors booths will be available at finish line.
---
Fees
| Register: | Cost* |
| --- | --- |
| 7/15/21 - 7/18/21 | $45.00 |
| 7/19/21 - 12/31/21 | $55.00 |
| 1/1/22 - 3/31/22 | $60.00 |
| 4/1/22/- 4/30/22 | $65.00 |
| 5/1/22 - 5/13/22 | $70.00 |
*Price does not include online registration fee or taxes.
Note: There is no race day registration. Registration will be open online till 6:00pm on 5/13/22. You may also register on site at the packet pick up location on 5/13/22 from 11:00am- 8:00pm. All those who register prior to 6:00pm on 5/13/22 MUST pick up their race packets at the pickup location. (NO RACE DAY PACKET PICK UP)
---
Packet Pick-Up
Pickup Date and Time:
Friday, May 13th from 11:00 am - 8:00 pm
Details:
Packet pickup location is Wasatch Running Center, address is listed below. Runners may have a friend/family member pick up their packet if they are not able to attend. There will be no race day packet pick-up!!
Below is a link providing additional directions to the Wasatch Running Center
Address:
Wasatch Running Center
8946 S State St
Sandy, UT 84070
---
Awards
Awards will be given to 1st, 2nd and 3rd place finishers in the following age groups.
11 & Under
12-14
15-18
19-24
25-29
30-34
35-39
40-44
45-49
50-54
55-59
60-64
65-69
70-74
75-79
---
Hyatt Place Salt Lake City/Cottonwood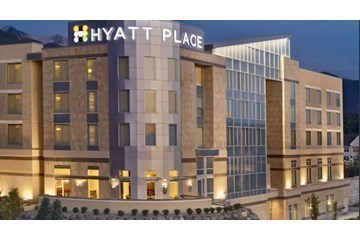 Address:
Description:
Enhance your Utah Vigor Race experience by staying at Hyatt Place Salt Lake City/Cottonwood. Well-appointed rooms deliver everything from plush Hyatt Grand Beds to state-of-the art media and work centers. Guest-friendly hotel amenities include complimentary hot breakfast, Stay Fit fitness center, 24/7 Gallery Menu, heated Outdoor Pool and Hot Tub, and free Wi-Fi.
To make reservations simply call our Hyatt reservation team at 1-800-993-4751 or book online at Group Rate for Vigor Utah. Discounted room rates will be available until April 18, 2021.
We look forward to having you as our guest!
Note:
Our hotel is within walking distance to the start line bus pick-up location and the race finish line.
Cost:
$107.00
---
Solitude Mountain Resort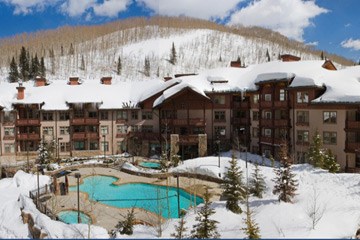 Address:
Description:
Stay at Solitude Mountain Resort the night before your race!! It's not just about the number of rooms or beds; it's where you wake up in the morning. At Solitude you'll wake up with the mountain right outside your window. That's what we mean when we say, "Refined by Nature." Whether you're looking for a first-class hotel experience or the space to spread out with friends and family in a three-bedroom condominium, Solitude has the right accommodations for you.
---
Covid
The race will look a little different this year due to COVID…
Masks will be required on the buses, start lines, finish line, in any lines, and social distancing is required. (Unless mask mandates and social distancing requirements for groups are revised)
We will not be going to Solitude this year for staging.
Buses will deliver you to the start line, where you will wait to begin your race at 6:00AM for the half marathon and 6:30 for the 10K and 5K.
We will offer and collect drop bags for the half marathon distance only this year (Please do not drop clothes along the road. (NO EXCEPTIONS)
Aid stations will be water only and grab and go-if you would like replacement drinks or products you will need to carry that with you. Please use garbage bags to drop your trash, please do not litter anywhere in the canyon, this way volunteers will not have contact with your trash!
Finish line is simply grabbing your medal, water, Creamies and a bag of chips and go… So sorry, but please do not congregate anywhere in the finish line area.
We will be allowing spectators at the finish line this year…
We will be giving placement medals to 1st, 2nd, 3rd, place overall male and female winners this year, but will not be awarding age group medals.
Update emails will be sent to registered runners about COVID requirement and bus schedules.
In the case that any city or entity revokes Run Vigor's 2021 permits (for any reason) all registrations will be rolled over to 2022.
THERE WILL BE NO REFUNDS FOR ANY REASON (ABSOLUTELY NO EXCEPTIONS)(EVEN IF THE PERMITS ARE REVOKED)
Transfers to another runner for 2021 Run Vigor Big Cottonwood Canyon and deferrals to 2022 Run Vigor Big Cottonwood Canyon races are allowed up until April 15, 2021. (N0 EXCEPTIONS)
We are excited to get our runners back in this beautiful canyon…See you all soon!
Will a professional photographer be taking pictures?

Free professional photos will be taken along the course. You will be able to view and share your photos within 48 hours...please visit the results link, then click photos. https://runvigor.run/results/ We will make every effort to get at least one photo of each runner; however, this is not a guarantee.

Where do I park the day of the event?

Parking will be at Old Mill One parking structure. (6322 South 3000 EastCottonwood Heights, UT) Take I-215 to 6200 South exit. (East bound) Take your first two rights and you are there! There will be directional signs and volunteers to indicate where to park.

What is the time limit for the course?

There is a time limit of 3 hours (13 min/mile pace). Runners still on course after 9 am are required to catch a ride in the sweep vehicle.

What about gear bags?

There will be gear bags provided at the Packet Pickup (for the half marathon and 10K) for transport of clothing from race start. Official bag transport vehicles at the start will deliver runners bags to the finish for pickup after the race. Please do not place valuables in your gear bag. Vigor Half Marathon is not responsible for lost items.

What items are not allowed on the course?

Strollers, baby joggers, bikes, skates, scooters, vehicles and animals are not allowed.

We strongly recommend that, if you choose to listen to a portable music player at our events you keep the volume low and/or wear only 1 earbud. This is a safety issue you need to be able to hear the runners around you and any safety or medical vehicles that are trying to move along the course.

What places are open for spectators?

Spectators can cheer loved one on anywhere along the last two miles of the course...from the Park and Ride at the bottom of Big Cottonwood Canyon along the bike path and along Big Cottonwood Canyon Road to the finish line. Spectators can park at Old Mill One Parking structure at the finish line. (6322 South 3000 East Cottonwood Heights, UT- High Rise Covered Parking Structure.)

What if it rains?

The race will go on regardless of weather conditions.

Can I volunteer?

YES!!!! Email us at hello@vigorutah.com. But, if you think it would be more fun to run the race.. feel free to register!

What is EFS

Electrolyte Fueling System courtesy 1st Endurance

Can I register the day of the race?

There is no race day registration. Registration will be open online till 6:00pm the Friday before the race. You may also register on site at the packet pick up location on from 11:00am- 6:00pm. All those who register prior to 6:00pm MUST pick up there race packets the Friday before the race at the packet pickup location.